Printing and Binding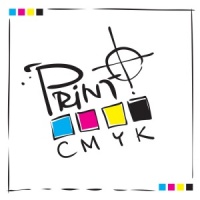 If you are handling all the editing and design yourself you will save all the costs involved; however, you will need to supply us with the files ready for printing.
Files for printing
The file formats we normally work with for the text are:
print-quality PDF (portable document format) files
Microsoft Word files
Our preference is a print-quality PDF (portable document format) file but the cover will have to be correctly set up with the spine size and bleeds, etc. You will need to contact us in advance for this information.
If you are supplying colour files, these should be CMYK.
Bound proof copy
Whether we handle the editing and design or whether you supply the file ready for printing, we will digitally print and bind a single proof copy and send it to you. This will allow you to see and feel the completed book. Although there should not be changes at this stage, corrections can be made before full production if absolutely necessary.
Changes at proof bound stage are charged at a nominal fee per alteration.
Printing and binding
We can advise you on the appropriate paper and cover board, print methods and binding styles for your book. We can always send you samples of the proposed materials.
How many copies to print?
It has always been the publisher´s dilemma; deciding how many books to print. With conventional litho printing, the cost per book is lower the more copies you print, but it is a false economy to print more copies than you realistically need. We will work with you to come up with a realistic print quantity.
Digital or litho printing?
These are two different print processes, and we will advise you which is appropriate for your book. Digital printing is appropriate for small- quantity printing. Litho is appropriate for larger print quantities.
Covers
Covers are printed in full colour on the front and back. They are laminated with either a gloss or matt finish.
Printing colour or black text pages?
One of the major advantages of digital printing is the facility to include colour pages anywhere in the book. With litho printing, pages printed in colour need to be grouped together.
If required, black and white photographs can be printed together on different paper, usually silk or gloss. These pages cost the same to print as the other text pages, although there may be a small additional setting-up cost.
Binding styles
We provide a full range of binding styles.
Perfect binding: also called paperback or limp binding.
Hardback binding :  either with a printed jacket or printed paper case (PPC).
Speciality : leather and hand-binding for those very special short runs.
Loose-leaf binding:  individual pages are shrink-wrapped, drilled and presented in a ringbinder, ideal for reference and training materials. We can organise the production of ringbinders.
Wire-o binding:  useful for reference books, cookery books, manuals and material for photocopying as the pages lay flat. There are variations of this binding style with a printed spine.
Wire stitching:  also called saddle stitching, this is used on journals, magazines, booklets and other short publications, normally up to 76 pages.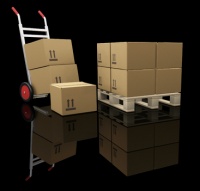 Packing and Delivery
Our quotation will include packing into sturdy cartons and delivering these to you.