York Publishing Services - A complete quality self publishing service.
To Clare and the Gang Thank you very much for the book and your efforts are fantastic!! Thank you so very much and all my best wishes Paul Bradley �Galaxy of Stars�
Dear Clare I am absolutely delighted with the book you have designed for me, especially the front cover and all the photographs. I am already receiving praises from people who now have a copy. I�m enclosing an invitation to the book launch and do hope you will be able to come and bring with you other staff who are able to have time off for the event. With my sincere thanks, Janet Pigott (Ancestral Tales)
Dear Duncan Clare Nerys and Paula Delighted to get 2 advance copies of the book. It looks and feels just the way we wanted it, and the interior typesetting is great to read. Thank you so much for guiding us novices through the process. Liz and Glyn Wainwright (The Girl who wasn�t good enough)
Dear Clare Words fail me � which is very unusual for a writer and erstwhile teacher. Guess What? I can�t find a single mistake or need of correction. You need massive congratulations for your supreme and excellent efforts. I would award you four gold stars and a massive amount of �house points�. (Mike Arkinstall A Thousand Years of Venice)
Dear Clare I have received the further 80 copies of �Snapshots�. The book looks good, and I am grateful to you for designing it and steering it to completion. As I have already said it was a pleasure working with you and YPS. (Gordon Thyme)
Dear Clare Thank you so much for supplying the final ten copies of my dads book �Another Tack�. He definitely perked up when he saw the final copy and asked for a few copies to be given to the nursing staff. Can I take this opportunity to express my sincere thanks to yourself and Duncan. This has been a dream for my Dad for a number of years and working with York Publishing has allowed this dream to materialise. I greatly appreciate all the advice given and the warm and friendly approach throughout the entire process. It has been a very enjoyable experience working with York Publishing and we are delighted with the final product. Many thanks Anna MacLellan
YPS provides a complete range of publishing services for Self Publishers, independent publishers and established publishers.
Thinking about Self Publishing your own book Independent Publishing is now easier and more affordable than ever. It's not just authors who have been rejected by mainstream publishing companies that publish and market their own books! With the arrival of eBooks and ePublishing, self published authors are now outselling books from mainstream publishers like Random House, Bloomsbury or Harper Collins.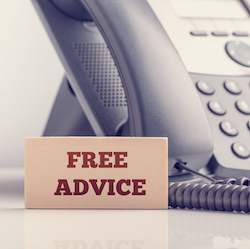 York Publishing Services produce quality paperback books, hardback books and eBooks in every genre, so if you wish to self publish fiction, non-fiction, novels, poetry, self-help books, family history, biographies, or just want advice on cost effective publishing, YPS can help. Every book starts with a conversation and self publishing advice is always free!
We provide all the services to help authors publish books and ebooks, from proofreading, book covers, book design and ebook files, to printing, book distribution and book marketing. If you want book distribution, a blog set up, a press release, or just specialist hand-binding for your memoir, we can do that too!
If you want to know how to publish a book, why getting your own isbn number is so important, how to use social networking to sell books, how to get your ebook onto iTunes, or the best way to sell your book on Amazon, please give us a call or download our free Guide to Self Publishing. (652 Kb)
A one-stop shop for authors, indie publishers, self publishers, ebook publishers and start-up publishers
Copy editing
Proofreading
Full book design service
Printing & binding
Promotion & marketing
Blogs and social networking
Book distribution
Online bookshop
eBooks
Book trailers
Vanity Publishing, information, advice and warning
Free help, information and advice about self publishing, subsidy publishing and joint publishing by Johnathon Clifford. An advice pack for authors seeking a publisher, or seeking to self-publish, or who have experienced problems with a publisher, is available as a download from this website.

YPS also has a busy on-line bookshop. YPDbooks.com specialises in selling books from independent authors and small publishers. Authors can also link from buy buttons on their own websites, directly to the YPDbooks secure ecommerce shopping cart.
Read about YPD Bookshop or visit YPD Books