Editing & design
There are a number of production stages in publishing that you may feel confident doing yourself, in which case the production cost will be lower. We can, however, handle it all for you. Either way, you will always remain in control, as we will consult you at all stages.
Copy editing
Copy editing is particularly important for non-fiction titles. You are the expert on the content and the facts; however, there could be mistakes in spelling, punctuation and consistency. You may have become too close to your text and can no longer notice the errors that will become all too obvious when the book is printed! We have experienced copy editors who will check for errors and correct them. We will always consult you about any proposed changes. You can choose not to have your text professionally copy edited if you are confident it is unnecessary.
Page and cover design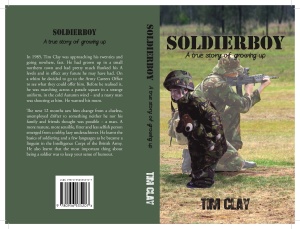 The presentation and design of your publication is extremely important. It is the cover that provides the initial visual impact that attracts potential purchasers. We will discuss your ideas with you and then turn your ideas into a cover design. We can include photographs and illustrations if required.
We will work with you and advise you on the ideal page size, how the book will look and which typefaces to use. We will prepare specimen pages and send them to you for your comment and approval, and will amend the designs if you are unhappy with any aspect.
Remember, it is your book we are preparing!
Page by page layout
Once we have a page design that you are happy with, we will prepare the book page by page. If there are any photographs, illustrations, figures or tables, they will be included in the text at the appropriate place. If we need to prepare figures or scans, there will be a small additional charge.
Proofreading
The proofreading stage is the last chance for errors to be picked up and corrected before the work is printed. This is always done after the publication has been prepared page by page
Proofs need to be read for both sense and accuracy. Reading for sense can involve a straight read-through to make sure the text is understandable, and any dubious facts can be checked as they are more likely to be noticed at this stage.
The proofreader will also check that inserted material, such as figures and tables, is in a suitable place and is correctly captioned and set out. Other items to be checked include: chapter and section headings are the same in the text as on the contents page and the page numbers are correct; all references cited in the text are listed in the references; footnotes/endnotes are numbered consecutively and the details match the number shown in the text.
Proofs
First Proofs: We will provide you with a set of page proofs to check for any errors or mistakes. This stage is not an invitation to re-write! It is important that the text has been carefully edited before this stage. If major changes have been made at the proof stage it will be necessary to charge for the additional work involved.
Second Proofs: When we have made the amendments and changes required from the first proofs, we will send you a second set of proofs. This is so you can check the amendments have been interpreted correctly, and is your final check before we proceed to the next stage.
Proof Bound Copy: After the amendments to the second proofs have been completed, a proof bound copy is printed. This will allow you to see and feel the completed book. It will have been printed on the paper to be used on the main print run. Corrections can still be made at this stage, but they will be chargeable – they should have been picked up at the earlier proof stages
ISBNs and Barcodes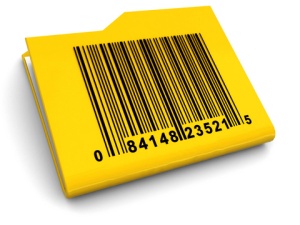 ISBNs (International Standard Book Numbers) are obtained from the ISBN agency. As you are the publisher, the request must be submitted in your name. You can organise this yourself or we can fill in the form for you and send it to you for signature. It is not essential to have an ISBN, but if you intend to sell through bookshops or on the Internet, it is necessary. The British Library, libraries, book wholesalers and bookshops use the ISBN as a unique reference number to record information about the book on their computer systems.
Having your own ISBN number means that YOU own all the rights associated with your book. If we, or any other company, allocate you an ISBN, we become the publisher and hold the rights to your book. These could be foreign rights, film or serialisation rights etc.
The application form is rather complex and technical. If you wish, we will complete it on your behalf and pass it to you for signing and forwarding to the ISBN agency.
You can contact the ISBN agency at: nielsenbookdata
Barcodes are based on the ISBN. Once you have an ISBN, we can arrange the barcode for you. The cost of a barcode is £20. A bookshop will scan the barcode to access information about the book, such as the price and stock level.
Nielsen BookData
Nielsen BookData helps publishers sell books by making sure booksellers have the most accurate, comprehensive and up-to-date information available about your title(s).
It requires the type of information that helps identify, find, order and sell your books. The ISBN, author, title, date of publication and price are essential, but there can be much more. For instance, a description of the content, a short biography of the author, the cover image, the format of the book and a standard subject code to help booksellers searching in a specific subject area can be provided. You can tell them who distributes each of your books, the markets in which they are available, any restrictions on sale, and much more.
Their web address is Nielsen BookData
If YPS distribute your title we will enhance your listing on Nielsen Bookdata using our own account
.