Testimonials
Rockpool Children's Books has been with YPS for only two years but in that time we've developed a wonderful working relationship, one I'm very proud of.

Our association with YPS is developing all of the time with new ways of selling our books being suggested by YPS. They don't stand still. Not only do YPS house our seventeen titles, but for the Frankfurt Book Fair they printed and bound our 10 prototypes the quality of which impressed publishers much bigger and longer established than us. YPS's attention to detail gave us the edge over the competition! The distribution service is faultless too, with titles being despatched to customers in the UK, but also, after Frankfurt, sending books to over 38 countries worldwide. I shan't name names because collectively YPS are contributing, without question, to the success of Rockpool Children's Books. I'm immensely grateful to you all.
Read about the Full Service...
---
After writing my book 'Your Country Needs You!' I was totally demoralised by the reaction from the UK publishing industry.  It was going to be a best seller but they couldn't see it.  Some of the comments were laughable - 'too much dialogue', 'not enough of a page turner', 'too long', 'too short.'  I doubt they even read it.
Then out of the blue a friend mentioned the York based YPS to me and a meeting was quickly arranged. 
They were brilliant. Six months later and it is now selling via YPS's online bookshop.
If you believe in your writing skills then go for it - with YPS.
H.V. Harland
Your Country Needs You
June 2008
---

Dear Duncan
In Praise of YPS Ltd
It has now been almost six months since we first met and I feel it appropriate to let you know how appreciative I am for all your help.
When I first set out on the self-publishing route, I found it all very daunting.  Having been rejected by a few publishers, self-publishing became the only option left to bring my work to the public.  With that decision made and the finance sorted out, the search for a printer began.  I obtained quotes from four sources and although not the cheapest, YPS Ltd was the most attractive.  Your booklet- A guide to Self-Publishing is an easy to understand format and gave me a good indication of what the likely costs would be.
However, there was more good news for me.  YPS could also provide Edit, Design and Layout, Proofreading Promoting Materials, Warehousing, Distribution and an Online Bookshop, effectively packing everything I was going to need in one place.
The visit to YPS to meet you and your staff and to see how YPS would work with me, clinched the deal.  Since then you have guided me through the process and you have been very patient and understanding.  With the lessons I learned with the first book, I look forward to working with you in the future when I hope to add at least another two books to the list.
Steve Gracie
Arabest Publishing
Telling the story of Dundee United FC
---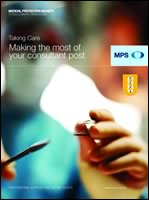 Good afternoon
Just a quick email to say that we are very pleased with the final outcome of the revised consultants book – it looks so much better than our original attempt.  If only we had come to you in the first place!
Thanks for all your help with this project and hopefully we may be able to work together on any suitable future projects.
Best regards
Philip Walker
Communications Project Manager
---
I would like to take this opportunity to thank you for your assistance and patience in producing Bill's memoirs.  He is absolutely thrilled with the end product and so are we.  It has been a pleasure to deal with you and I would not hesitate to use YPS again. 
All the best
Andrew Schutte
Life is Just a Bowl of Cherries
---

Thanks so much for getting back to me, and strangely, as I was reading your e-mail, the door knocked and it was my book!
I've been a bit dazed for the last half hour, having a look at it and taking it all in, I wish I could have a great big drink of something strong to celebrate but I'm 8 months pregnant! (Definitely after though!)
I think the book is absolutely amazing, you have all worked so hard, and the finish is beautiful, I am so happy with it.  I guess the hard work of selling it comes now which thankfully my lovely husband is handling because he's much better at these things than me – I'm just the writer!
Once again, thank you all so much for all your hard work and efforts, and for keeping me up to date with what was happening.  It's been a great experience, and probably one of my biggest achievements, even if I don't sell one damned copy!
Best wishes, and many thanks
Karen Roderick
Pink cup cakes
A Love That Makes Life Drunk
---
Dear David
I know that Rosie has spoken to you to convey our heartfelt thanks regarding our Cruse anthology but I just wanted to echo her gratitude.  To have completed the book so quickly in order to bail us out of our difficulties was an act of great kindness.  It was a pleasure to work with you and we are recommending you with Gusto writers here in Devon.
We are thrilled with the result, which is not only the collection of work we wanted but also a lovely object in its own right.  It feels good to hold and looks attractive.  What more could we ask?
Our best wishes to you all at York Publishing.
Carole Jones
Hold this Hand
---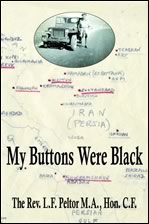 Thank you very much for our meeting yesterday and the very interesting tour of the premises to meet the staff who throughout have been most friendly and helpful.
Thank you and all at York Publishing Services for the very successful outcome of my first publishing venture – the wartime memoirs of my late father. The book has passed its sternest test with much favourable comment from my closest family and friends.  It might never have been published but for your encouragement, I am now contemplating a similar project with my own memoirs.
Please pass on my thanks and good wishes to all at YPS and especially to Amanda, Clare and Caroline for their skill, creativity and great patience.
Hugh Peltor
My Buttons were Black
---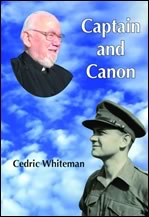 I would like to thank each one of you for the help and hard work you put into the production of my autobiography, Captain and Canon. 
It has been appreciated by those who have read it so far.  I certainly am pleased with it. 
Thank you.
Cedric Whiteman
Captain and Canon
---
I was very lucky to have found YPS – having written my first (and probably only) book, I needed advice and guidance.  YPS were extremely helpful, patient and efficient and produced just what I wanted, including some well produced line drawings, at a very reasonable cost.  As a first time self publisher, I can thoroughly recommend YPS.'
Keith Geddes
---
The prospect of making one's first attempt at Self-Publishing is quite daunting but from my first meeting with YPS all my fears began to evaporate.  I was taken gently but firmly by the hand and led through the whole process, finishing up by actually enjoying what might have been a traumatic time.  The finished produce was everything I might have hoped for.
---
Ken Hayton
I would like to thank you, the girls and everyone else involved, for the work you have put into the book.  It's brilliant, and I'm not saying that because I have finally got my hands on my very own book, but because the excellent quality of the finished article will stand on it's own against anything on the shelves of any bookstore.
Fred Watson
Finding Rosy
---
Your online bookshop and distribution service is indeed a valuable asset to small Self-Publishers like me and just the kind of service we have been waiting for.  In the past I was conned by a vanity publisher who promised total sales and distribution for a book of mine.  The reality was that I paid a large sum of money for a few copies of a book and no sales were actually recorded or attempted.
That person is now, thankfully out of business.
As a result I have been chary of dealing with others promising the moon and delivering nothing once they have the money.
Your service is, however, exactly what I have been advocating that the small publisher needs.
In a business environment where the large publishers will only deal with famous names and established authors it can be very discouraging to attempt to break into the market.  At lease you are presenting somewhat of a level playing field where the book will sell according to it's merits.  After all, most writers are just that, writers, and marketing, selling and distributing their work is extremely hard work which detracts from the business of writing, which is what they really want to do.
It is a refreshing change to encounter a printer with an interest in the small publisher.
If your excellent service when the book was printed is an example of the professionalism you will apply to the online bookshop and your distribution service, please count me in.
Please give my regards to your partner, David.  He was extremely helpful to a newcomer to the business and his kindness has not been forgotten.
Keith Peirson
Death on the Go